XGMA Loader Spare Parts Air Booster Pump 13C0067
Our Company mansion work accessories, mansion engineering loader accessories, mansion Excavator Parts, mansion forklift accessories, mansion grader accessories, mansion work roller accessories, xiamen forklift truck accessories, mansion work drivers accessories, xiamen mansion spare parts, accessories, dragon work loader accessories | dragon forklift accessories, xugong parts, xugong loader accessories | xugong forklift accessories and other products, distribution of wholesale and import and export all kinds of engineering machinery and parts.
Distribution, wholesale and import: various construction machinery and its parts and accessories, such as:Mansion work parts, dragon accessories, xugong accessories, Liugong Parts, assembly parts and so on various brands of fuzhou original series loader accessories, dongfeng cummins, shandong weichai, wood, yuchai, huafeng, los drag on the east is red, tin, wood, cummins engine original accessories, liuzhou government and government of hangzhou, hangzhou forward ZL40/50 gearbox factory accessories, as well as komatsu drivers accessories, Hitachi sumitomo drivers drivers accessories, accessories, kato drivers drivers accessories accessories, god steel drivers accessories, carter, modern drivers accessories, doosan drivers accessories brands such as series of excavator parts.
Accessories for xilong loader, applicable type:XG916, XG916A, XG916I, XG920T, XG920T, XG931II, xg93ii, XG931H, xg93ii, XG932II, XG932II56III, XG956H, XG956H, XG958H, XG958II, XG958III, XG958H, XG962, XG962H, XG982, XG902, XG904, XG906, etc.
XG806F, XG809F, XG809F, XG815EL, XG815EL, xg822l, XG822FL, XG822FL, XG822FL, XG825EL, XG833EH, xg836eh, XG848EL, XG845EL, XG807W, XG815W, etc.
Xiamei forklift accessories, applicable model:Xg516b-a1 (CPD16), xg516b-a1, xg518b-a1, xg520b-a5, xg520b-a5, xg525b-d1 (CPD25), xg525b-a5, xg530b-a5, xg530b-dt2, xg535b-a5, xg538-dt, xg550-dt5b, xg5500-dt5a, CCCD5(xg550-dt2)Xg550-dt2, xg550-dt2, xg560-dt5a, xg560-dt5b, CCCD6(xg560s-dt2), xg575-dt5h, xg585-dt2, xg5100-dt1, xg5160-dt1, xg5200-dt1, etc.
XG31651, XG31802, XG32201, XG3220F, XG3240S, XG3200S, XG3165C, XG3200C, XG3220C, XG3180C, XG3165C, etc.
The parts of xiandong bulldozer are applicable to: XG4161L, XG4161S, XG4161F, XG4221L, XG4221F, XG4221F, XG4321L, XG4081L, XG4221T (type of wood cutting) and other types of deformation machines.
XG778G, XG765E and other types of deformation machines.
Accessories, applicable type:XG60051S, XG633H, XG6122H, XG6122H, xg6142h, xg61642m, XG6184M, XG618H, XG618H, XG6204M, XG6203M, XG620H, XG620MH, xg624m, XG622MH, XG6261, XG626M, XG626H, XG6181M-I, XG6161M-I, XG6141M-I, xg61m-i1-i, XG626M, XG63214C, XG62513C, XG63213C, XG62015C, etc.
XG630P, XG626P, XG6301P, XG6261P, XG6201P, XG6262P, and various types of deformation machines.
XG6011D, XG6021D, XG6031D, XG6041D, XG6071D, XG6101D, XG6121D, XG6131D, XG6131D, XG6131D, XG6131D, XG6141D, XG6033D, XG614DH, etc.
XZ655, XZ656, xz656-i, xz656-ii, xz656-iii, xz656-v, xz657-i, xz657-ii, xz657-iii, xz657-iii, xz657-v, XZ667, XZ668, XZ669...
XZ715, XZ720, XZ723, xz773, XZ732, XZ735, XZ740, xz706-16, xz708-23, xz710-25, xz716-28, xz716-40, xz713-32...
X60, TX70, TX210, TX220
Dragon loader accessories, applicable type:LG816, LG8020B, LG833B, LG843, ZL50C, LG850, LG853, LG855, LG855B, LG850NLG855N, CDM856, CDM856N, LG853NLG860, LG862, LG862N, LG8030B, LG8025B, LG833G, LG850D, LG862, CDM855W stone fork loader, LG8028B, LG833N high discharge king, CDM855EK, ZL50NC, LG850N etc.
Longgong E series accessories: LG818E, LG820E, LG826E, LG828E, LG832E...
Longgong D series accessories: LG812D, LG816D, LG818D, LG823D, LG825D...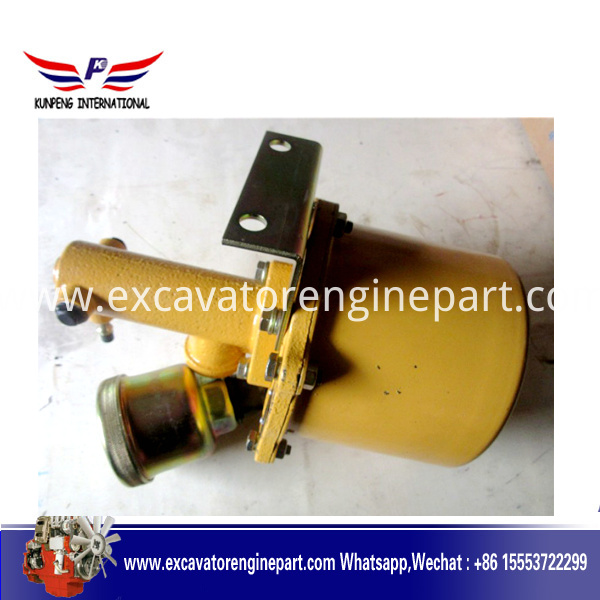 13C0067, 13C0067P01, 13C0067P02 Air Brake Booster, 13C0067P03 Air Chamber, 13C0067X1 Boosting Pump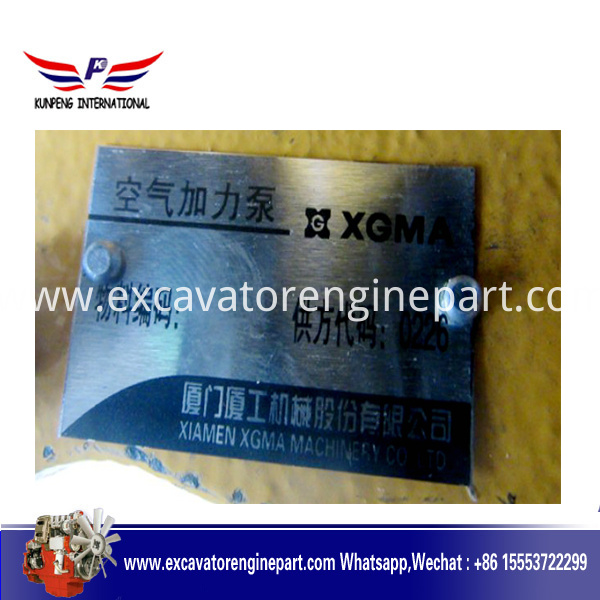 Wheel loader part 13C0067 Booster pump
Comany Profile :
Jining Kunpeng Construction Machinery Equipment Co., Ltd. was established in 2013 with a registered capital of 200 million yuan, the existing staff of 36 people, is engaged in engineering machinery products and accessories, specialized companies, with independentimport and export rights. The main agent of Komatsu excavators and bulldozer , shantui bulldozer electrical products, Donaldson air filter products; Japanese (Mitshubishi, Komatsu, Isuzu, Kubota, Yanmar ) engine machine and spare parts; Cummins, Deutz diesel Engine Spare parts, Marine and generator diesel engine spare parts, On firewood, Weichai, large diesel engine accessories; selling well-known brands hydraulic pumps, motors, hydraulic valves. Companies and domestic excavator manufacturing plant (Sany, Lianzhong Branch, Hill redevelopment machine, SDLG, Strong Construction Machinery Co., Ltd., Foton Lovol, Shandong liShide) in close cooperation, has successfully supportingJapanese electronics products, Donaldson air filter, excavator cab, mufflers, Danfoss Auto products, DSE, COMAP, Woodward Controller and other products, with high quality products and perfect after-sales service, won the manufacturers of high praise.
Contact Infomations :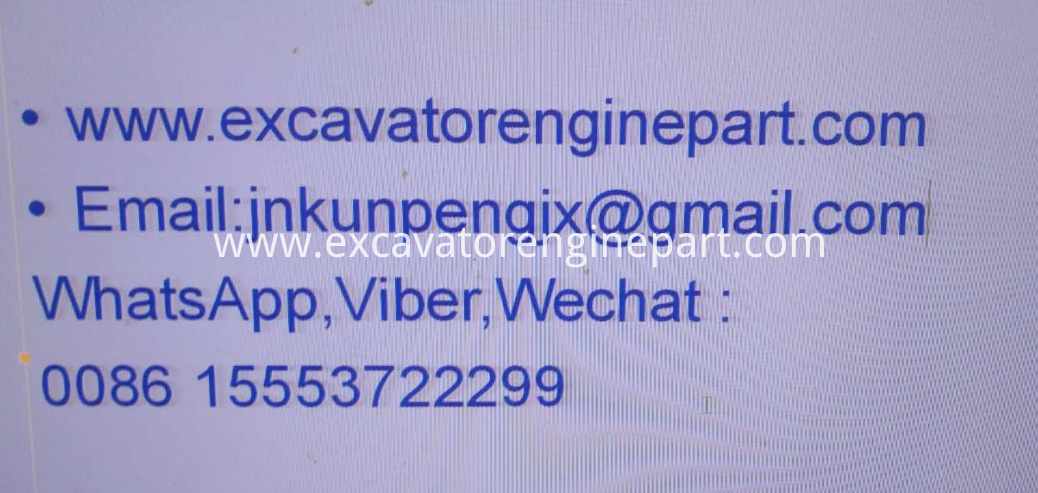 Looking for ideal XGMA Loader Spare Part Manufacturer & supplier ? We have a wide selection at great prices to help you get creative. All the Air Booster Pump 13C0067 are quality guaranteed. We are China Origin Factory of Loader Air Booster Pump. If you have any question, please feel free to contact us.
Product Categories : Loader Parts > XGMA Loader Parts