Shangchai C6121 Diesel Engine Spare parts Lubricating Oil Pump Assembly C15AB-4W2448
Cat 3306B Engine Gear Oil Pump 6N2642 For Caterpillar Excavator
Lubricating Oil Pump Assembly C15AB-4W2448 are used on ShangChai C6121 Engine and CAT Caterpillar 3306B Diesle Engines. This engine is fitting on Shantui SD16 SD16L Bulldozer exported model. Shandong lingong loaders also fitting on this shanghai 6121 engines. In a lubricating system, a device that forces oil from the sump to the moving parts of an engine. Used to make the oil pressure and guarantee a certain amount of oil, to the friction surface forced feed components. Widely used in internal combustion engine oil pump gear type and rotor type. The gear oil pump has simple structure, convenient processing, reliable operation, long service life, high pressure oil pump, is widely used. The rotor pump rotor complex shape, multi-purpose powder metallurgy. This kind of pump has the advantages of gear pump also but compact structure, small volume, more and more application in internal combustion engine.
Another Engine Oil Pump Parts Number List
| | | |
| --- | --- | --- |
| Engine brand and model | Engine Parts number | Replacement |
| Cummins 4B | 4929585 | 4B |
| Cummins 4B | 4929586 | 4B |
| Cummins 6B | 4939587 | 6B |
| Cummins 6B | 4939588 | 6B |
| Cummins 6BT | 3926203 | 6BT/A3906414/4935792/3937404 |
| Cummins 6CT | 3415365 | 6CT/3930338/3802278/3800828 |
| Cummins 6CT | 3966840 | 6C/3910066/3948072 |
| Cummins ISL | 4941464 | ISL/3991123 |
| Cummins M11 | 4003950 | M11 |
| Cummins NTA855 | 3609833 | NT855/3042378 |
| Cummins K19 | 3047549 | K19 |
| Cummins QSX15 | 3687528 | 4955955 |
| Cummins K38 | 3634640 | K38 |
| Caterpillar 3306B | 4W2448 | 6I1346 |
| Caterpillar 3304 | 6I1343 | |
| Caterpillar 3406/3408 | 4N8734 | 4N0733 |
| Cat C9 | 331-8905 | 211-0546 |
| Cat C7 | 189-8777 | |
| CAT | 38542 | |
| CAT | 86443 | |
| Shangchai | D15-000-31 | D6114ZQB |
| Shangchai | D15-000-41 | D9 |
| Shangchai | 765-15-000 | 6135G |
| Shangchai | 771JZ-15-000 | 12V135JZ |
| Shangchai | A772AZL-15-000 | 12V135 |
| Shangchai | G15-000-01 | G6135 |
| Shangchai | S00005249 | G128 |
| Shangchai | S00009486 | 12V138 |
| Shangchai | 4w2448 | C6121 |
Lubricating Oil Pump Assembly C15AB-4W2448 Specifications
Condition: New
Fuel: Diesel
Stroke: 4 Stroke
Cylinder: Multi-cylinder
Cold Style: Water-cooled
Start: Electric Start
Place of Origin: Shandong, China (Mainland)
Brand Name: SDEC Shangchai
Weight: 8 kg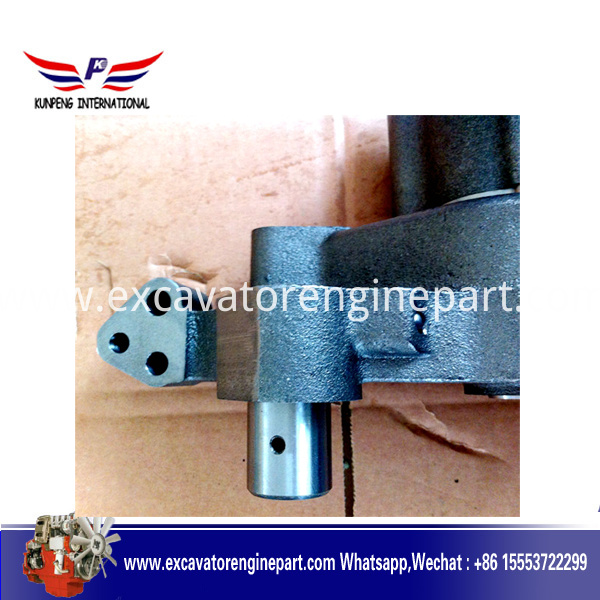 Oil Pump Ass'y 4W2448 for Excavator Diesel Engine 3306
Gear type oil pump is characterized by reliable work, simple structure, convenient manufacturing and high pump oil pressure, so it is widely used. When the engine is working, the driving gear on the camshaft with the driving gear of the motor oil pump rotates the driving gear fixed on the driving gear shaft, thus driving the driven gear to rotate in the opposite direction, and sending the oil from the oil inlet chamber along the backlash and the pump wall to the oil outlet chamber.In this way, a low pressure is formed in the oil inlet chamber and suction force is generated to suck the oil in the oil pan into the oil inlet chamber.As the main and driven gears rotate continuously, the oil is continuously pressed to the desired location. Simple structure, small size, light weight, large oil transfer capacity.Cycloid rotor pump system USES internal and external rotor meshing structure, the number of teeth, compact structure size, without the help of other isolation components can form a sealed cavity, the number of parts.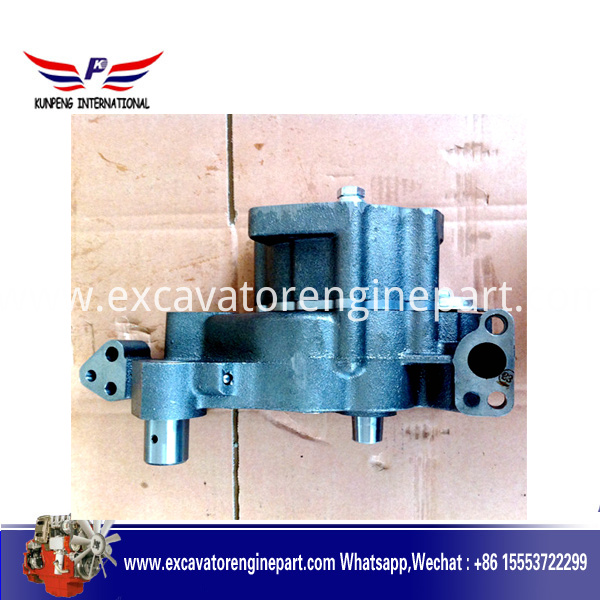 Shangchai 6N2642 oil pump 4w2448 for sdec diesel engine
Smooth operation and low noise.The number of teeth of the internal and external rotors of the cycloid rotor pump is only one tooth, when they do relative motion, the tooth surface sliding speed is small, the meshing point is constantly moving along the tooth profile of the internal and external rotor, therefore, the tooth surface of the two rotors wear small.Due to the discharge of oil and oil absorption cavity envelop Angle is big, close to 145 °, oil suction and discharge time is sufficient, therefore, the flow movement is smooth, flat, and noise is significantly lower than the gear pump. High speed is good.For the general involute gear pump, if the speed is too high, due to the effect of centrifugal force will lead to insufficient oil filling in the tooth valley to form a "hole", so that the efficiency of the pump, therefore, its speed is rarely more than 3000rpm, the circumferential speed within 5 ~ 6m/s.For cycloid rotor pump, oil suction and discharge Angle range is large, in high speed rotation, the effect of centrifugal force is conducive to filling oil in the tooth valley, will not produce harmful "hole" phenomenon, therefore, cycloid rotor pump speed range can be in a few hundred to nearly ten thousand revolutions.
Our company advantage products
We Can Supplied Diesel Engine Parts :
Diesel Engines : Cummins Diesel Engine, Weichai Diesel Engine, Shangchai Diesel Engine, Komatsu Diesel Engine, Yanmar Diesel Engine .
Engine parts: Cummins Engine Part , Deutz Engine Part , Volvo Engine Part , Caterpiller Engine Part, Kubota Engine Part , Yanmar Engine Part , Isuzu Engine Part , Mitsubishi Engine Part, Perkins Engine Part , Komatsu Engine Part , Wechai Engine Part , Shangchai Engine Part , Yuchai Engine Part .
Generator Parts : DSE Controller , Comap Controller , Woodward Controller , Cummins Speed Controller, GAC Speed Controller , Generator AVR , Engine Actuators , Engine Sensors , Engine Meters .
Our Large Warehouse
In order to better serve customers, We have sufficient inventory, Bulldozer Spare Parts , Track link, Ider, Track Roller, Carrier Roller, Hydraulic Pump, Hydraulic Valve, Cylinder for Bulldozer , Cummins diesel engine and weichai diesel engine. So we can provide quickly delivery and made our clients to pleased with our service .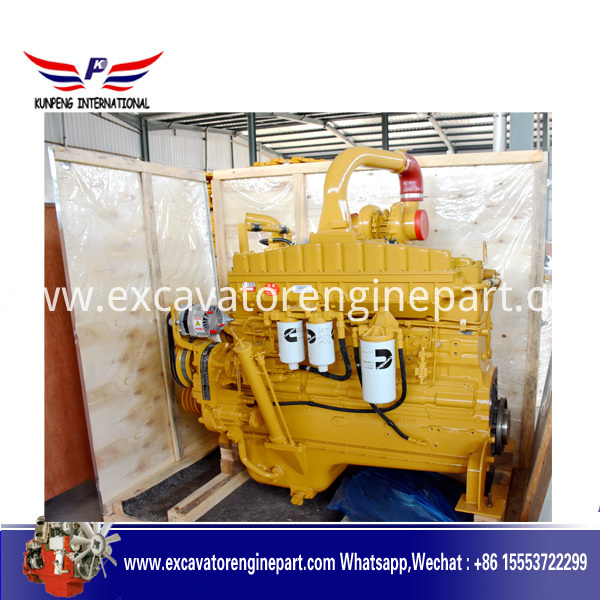 Successfully Cooperating Clients Case
Zambia-Cummins Diesel Engines Assebly And Sinotruk Tyre

Feedback From Far Away Clients
South Africa Client Received Torque Converter To Repairing SD16 Shantui bulldozer on the job site , We are very glad and luck to Serivice with our clinet ,do not mind he is small client or larger company ,we still serivice use our Professional konwledge and serious autitude , our offer speed ,delivery time , and speciality fowarder ,we will service to you around 24 hours . In his Smile and Sweat, We have read Responsibilities and Missions .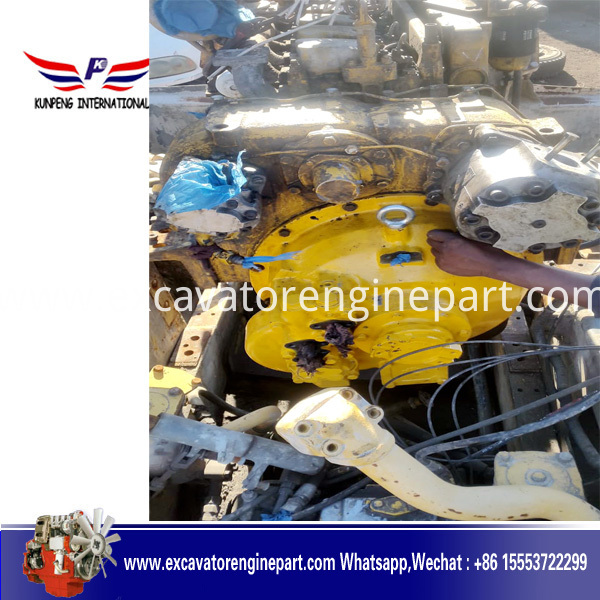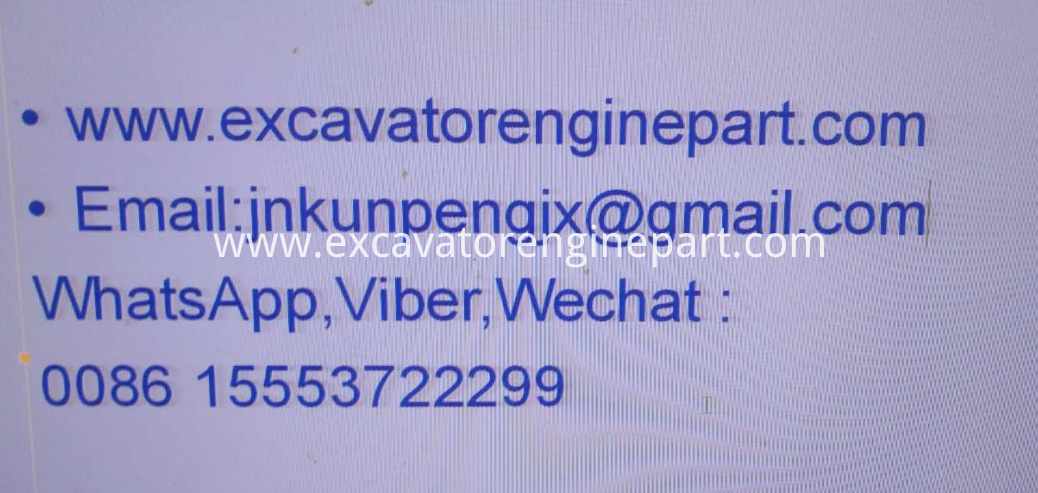 Looking for ideal Shangchai C6121 Diesel Engine Parts Manufacturer & supplier ? We have a wide selection at great prices to help you get creative. All the C6121 Diesel Engine Oil Pump are quality guaranteed. We are China Origin Factory of Engine Oil Pump C15AB-4W2448. If you have any question, please feel free to contact us.
Product Categories : Engine Parts > Shangchai Engine Part