PC78 Komatsu Excavator Final Drive 21W-60-41201
Excavator Travel Motor Assy PC78 Final Drive 21W-60-41202,21W-60-41201
Final Drive 21W-60-41201 is fitting on Komatsu PC78UU-6 excvavators. The final drive consists of a walking motor and a decelerating part. There are two final drives on the machine, left and right, which directly drive the track to enable the machine to move forward, backward and turn. The Travel motor is very similar in structure to the pump.As the power output device of the hydraulic system, it does not push the hydraulic oil like the pump, but is pushed by the high-pressure hydraulic oil and produces torque and continuous rotary motion. The driving motor is a straight - axis plunger motor.The plunger motor produces torque by applying pressure to the plunger part of the cylinder block.In the straight shaft structure, the motor drive shaft and the cylinder block are centered from the same axis.The pressure at the plunger end causes a counterforce on the swash plate that drives the cylinder block and the motor shaft to rotate. In use, if the oil inlet and the oil outlet are exchanged, the motion is opposite to the above, and the driving shaft rotates in reverse. We can supplied original/used/Replaced Excavator final drive and travel motor send to all over the world .Hydraulic pump and spare parts can provide.
Final Drive 21W-60-41201 Specifications
Place of Origin: Japan,korea
Model Number: PC78UU-6
Part Name: PC78 Excavator Travel Motor 21W-60-41201 PC78UU-6 Final Drive
Komatsu Model of Final Drive: pc60 pc200, pc220-6, pc200-7,pc220-7, pc360 pc200-8, pc210-8, pc240
GM final drive: GM04,GM05,GM06,GM07,GM09, GM14,GM18, GM24, GM35
Hydraulic Producus: Final Drive, Travel Motor, Swing Device, Swing Motor, Hydraulic Pump
Final Drive Parts: Travel Motor and Gearbox/Reducer
Volvo Final Drive: EC140B, EC210B, EC240B, EC290B, EC360B, EC460B
Brand: Doosan, Daewoo, Kato, KOBELCO, SUMITOMO, Volvo, Kubota
Condition: OEM/ Genuine/Used
How to repair excavator final drive and Checking travel motor?
Malfunction: unable to walk on one side
Check reason: dirty stuff blocked the small hole (k) on the balance valve, resulting in parking system
Momentum cannot be undone.
Fault analysis: during assembly and disassembly,
The dirt enters and blocks the small hole k in the balance valve.Walk,
The pressure oil cannot pass through the small hole k on the balance valve and enter the balance
The spring chamber of the valve pushes the balance valve to move, therefore, to gram
The pressure oil of the brake spring cannot pass through the balance valve
Slot entry, resulting in failure to remove stop braking force, results row
A walking motor can't rotate, so it can't walk.
Fault disposal: clean the balance valve, and pay attention to the future disassembly to avoid dirty east Into the west.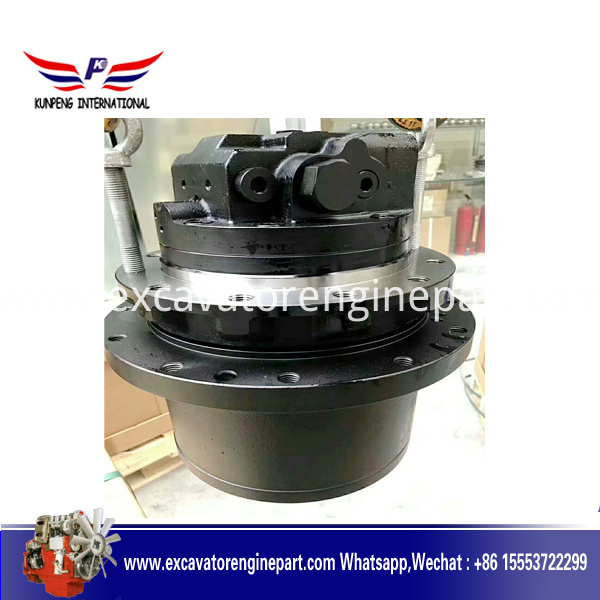 PC78 Excavator final drive,21W-60-41201,PC78 hydraulic motor PC78MR-6 PC78US-6 PC78MS-6 PC78USLC-6 PC78UU-6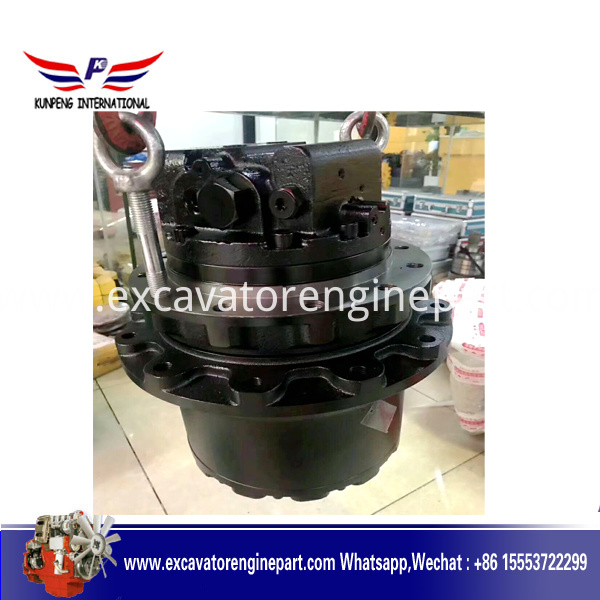 PC78 Excavator Travel Motor 21W-60-41201 PC78UU-6 Final Drive
Final Drive Travel Motor For Excavator Model and Brand

1. For Komatsu Excavator : PC20, PC30, PC25, PC18, PC30, PC40, PC55, PC50UR, PC60, PC75, PC78, PC90, PC100, PC110, PC120, PC130-6, PC140, PC150-5, PC160, PC180, PC200-6,PC220,PC210,PC230,PC240,PC260,PC280,PC300,PC320,PC360,PC380,PC400,PC420,PC450-7, PC650,PC650-8,PC710-5 PC1000-1,PC1250

2. For Hitachi Excavator : EX25, EX30UR-2, EX35,EX40, EX45UU, EX50, EX60, EX75, EX90, EX100, EX55, EX120, EX160-1, EX200-2, EX210-5, EX220-6, EX270 UH07-7O/N, UH55,EX330, EX320-3 EX360,EX400, ZAXIS55, ZAXIS60, ZAXIS90, ZAXIS70, ZAXIS100-1, ZAXIS110-2, ZXXIS120, ZAXIS160, ZAXIS200-1, ZAXIS210 ZAXIS230 ZAXIS230-5 ZAXIS240 ZAXIS330 ZAXIS360 ZAXIS450

3. For Kato Excavator : HD250SE-2, HD250-5/7, HD300GS, HD307, HD350, HD400G, KD400SE-2, HD400SEN2, HD400-5/7 HD450-5/7, HD510, HD512, HD550-5/7, HD700-2/5, HD700-7, HD770-1, HD770-2, HD800-5, HD800-7, HD820-1/2/3 ,HD880, HD850, HD900-5/7, HD1023, HD1220SE-2, HD1250-5, HD1430, HD1880-7, HD900-7, HD1880

4. For Kobelco Excavator : K30, SK45, SK80, K903, K904, K904B, K907B, K907C, K907D, SK50, SK120, SK60, SK75UR, SK07, SK027, SK04N2, SK07N2, SK09, SK100, SK200, SK200-5, SK200-6, SK120-3, SK120-6 , SK120LC, SK210, SK220, SK380, SK310, SK450, SK230, SK260, SK280 , SK250, SK07-N2, SK320, SK330, SK360, SK330-6, SK330-8, SK210-8, SK230-6E, SK250-6, SK250-8, SK450-6, SK450-8, SK480-6
5. For Sumitomo Excavator : SH55, SH60, SH75, SH90, SH100, SH120-1/2/3/5,SH160, SH180, SH200-1/A3 SH220 SH300-2 LS2650FJ-2 LS2800CJ/DJ/EJ/FJ-2 LS2800FJ2 LS2800F2 LS3400EA LS3400FJ LS5800FJ, LS4300FJ2, LS5800C2, SC800,SC1000


6. For Doosan/Daewoo Excavator : Solar S55 DH55-5, S60, SOLAR 130, SOLAR140,SOLAR160, DH220-2, DH220-3, DH220-5, DH220-9E, DH225-7 DH280-3, DH320, DH320-2/3, DH450, DH130-7, DH280, DH330, DH360-5

7. For Volvo Excavator : EC55, EC60, EC70, EC75, EC90, EC110, EC120, EC130 ,EC160, EC210B, EC240B, EC240B, EC260B, EC280, EC290B, EC320, EC360B, EC380, EC420, EC460B

8. For Caterpillar CAT Excavator : E235-B, E235-D, E245-B, E245-D, E307, E311B, E312C, E312CL, E315C, E315CL, E318B, E320, E320L, E322, E325, E330, E350, E375, E450

9. For Yanmar Excavator : B50-, B5X,B6-3, B6U,B7-3, B7U, SV05, SV08 , SV13, SV15, SV08-1, Vio10, Vio15, Vio20, Vio75, VIO85, VIO90, VIO50, VIO57, VIO45-2, VIO35, VIO55

10. For Kubota Excavator : MX331, MX337, MX341, E50, E32, E35, E43, E80, MX325, MX328, MX334, MX430, E26, E62, E45, E38, MXE32


11. For IHI Excavator : IHI25, IHI35, IHI45, IHI55, IHI60, IHI80, IHI75, IHI100, IHI120, IHI140, IHI160, IHI175, IHI185




12. KYB KAYABA Final Drive Travel Motor : KYB MAG-18VP-250F-1, MAG-18VP-350F-4, MAG-33VP-550F-10, MAG-85VP-1800-11, MAG-85VP-2600E-1, MAG-170VP-3400E-7, MAG-17VP-3600F-5.




13. Nabotesco Final Drive Travel Motor : GM18VL, GM21VA-A-45/76-1,GM24VL, GM35VL,GM38VL2-A-87/135-3,GM50VA,GM60VA,GM85VA,KF106,KF160,KF270

14.Nachi Final Drive Travel Motor : PHV-1B,PHV-2B,PHV-3B,PHV-4B-60B-P-9067A,PHV-390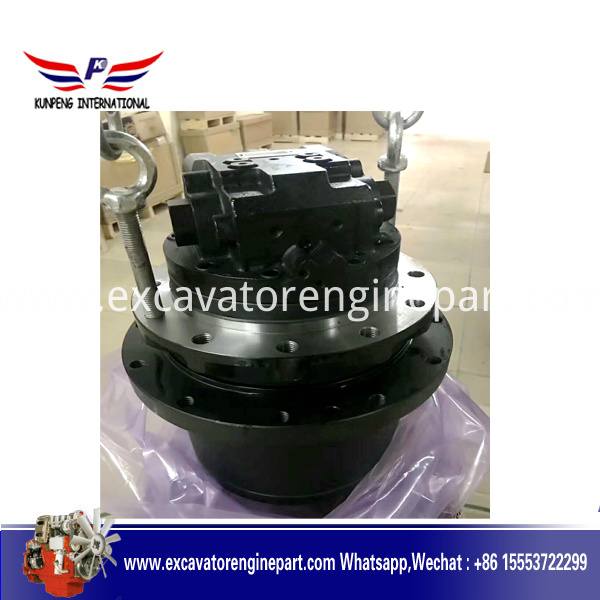 PC78 Final Drive Excavator Travel Motor

Company Profile
Jining Kunpeng Construction Machinery Equipment Co., Ltd. was established in 2013 with a registered capital of 200 million yuan, the existing staff of 36 people, is engaged in engineering machinery products and accessories, specialized companies, with independentimport and export rights. The main agent of Komatsu excavators and bulldozer , shantui bulldozer electrical products, Donaldson air filter products; Japanese (Mitshubishi, Komatsu, Isuzu, Kubota, Yanmar ) engine machine and spare parts; Cummins, Deutz diesel Engine Spare parts , Marine and generator diesel engine spare parts, On firewood, Weichai, large diesel engine accessories; selling well-known brands hydraulic pumps, motors, hydraulic valves. Companies and domestic excavator manufacturing plant (Sany, Lianzhong Branch, Hill redevelopment machine, SDLG, Strong Construction Machinery Co., Ltd., Foton Lovol, Shandong liShide) in close cooperation, has successfully supportingJapanese electronics products, Donaldson air filter, excavator cab, mufflers, Danfoss Auto products, DSE, COMAP, Woodward Controller and other products, with high quality products and perfect after-sales service, won the manufacturers of high praise.
Our company advantage products
We Can Supplied Diesel Engine Parts :
Excavator Parts : Excavator Engine Part , Excavator Undercarriage Parts, Excavator final drive, Excavator Main Valve , Excavator Hydraulic Pump.
Engine Parts : Cummins Engine Part , Deutz Engine Part , Volvo Engine Part , Caterpiller Engine Part, Kubota Engine Part , Yanmar Engine Part , Isuzu Engine Part , Mitsubishi Engine Part, Perkins Engine Part , Komatsu Engine Part , Wechai Engine Part , Shangchai Engine Part , Yuchai Engine Part .
Diesel Engines : Cummins Diesel Engine, Weichai Diesel Engine , Shangchai Diesel Engine, Komatsu Diesel Engine, Yanmar Diesel Engine .
Generator Parts : DSE Controller , Comap Controller , Woodward controller, Cummins Speed Controller, GAC Speed Controller , Generator AVR , Engine Actuators , Engine Sensors , Engine Meters .

Feedback From Far Away Clients
Director Purchase from Famous company to check our business strength, After meeting, he has made order $30,0000 one time .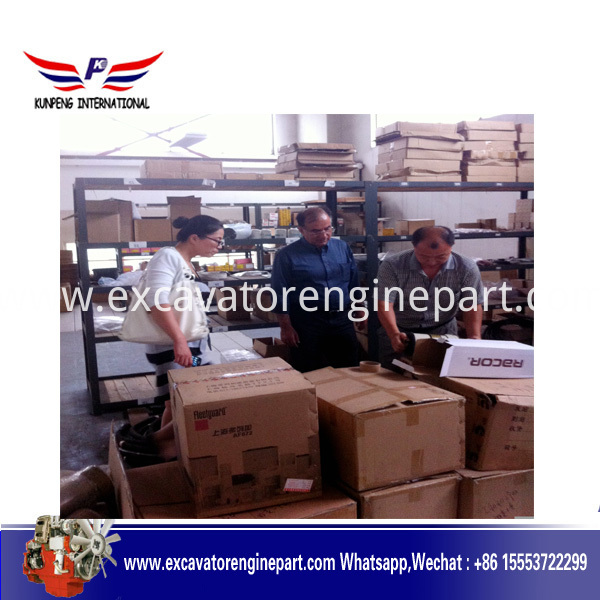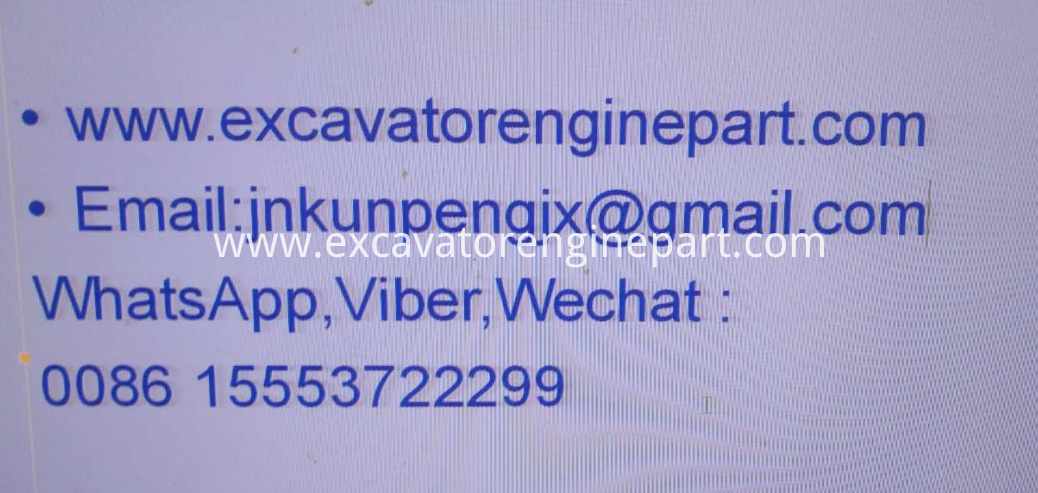 Looking for ideal Komatsu Excavator Final Drive Manufacturer & supplier ? We have a wide selection at great prices to help you get creative. All the PC78 Excavator Final Drive are quality guaranteed. We are China Origin Factory of Excavator Final Drive 21W-60-41201. If you have any question, please feel free to contact us.
Product Categories : Excavator Parts > Excavator Final Drive