Excavator Hydraulic Pump Original K7V63 KPM
Hydraulic Pump Original K7V63 KPM is used for CASE30 Sumitomo 130 excavator . The piston circulating hydraulic pump mainly converts mechanical energy into hydraulic energy, and then into mechanical energy, etc. The purpose of which is to meet the needs of working production and control mode, as well as the amplification and reduction of energy.The plunger type hydraulic pump has strong axial radial load and output power.Working mechanism is driven by the engine plunger pump - control valve - hydraulic actuator.The forward and reverse rotation of the closed system loop is controlled through the mechanical manual reversing valve of the hydraulic pump itself or the servo reversing valve controlled by electric proportion.In open system, the direction of flow is controlled directly by reversing control valve to change direction.The hydraulic motor works on the opposite principle, absorbing the energy transferred from the hydraulic pump to the output torque and speed.The hydraulic motor has an infinitely variable speed and adjustable torque. The output torque is directly proportional to the pressure, the output speed is directly proportional to the flow rate and inversely proportional to the displacement.Has a variety of flexible and reliable control mode and feedback regulation effect
Excavator Hydraulic Pump Original K7V63 KPM Specifications
Brand : KAWASAKI KPM
Working Principle: Plunger cycle
Fuction: Mechanical energy is transformed into hydraulic energy
Drive Moldel: Machinery Hydraulci
Material : Steel
The situation of Shaft Pump : horizontal type
Rate of Flow : 28-600L/MIN
Weight : 80kg
Model K7V63DTP179R-OE23 K7V63DTP112R
Specifications : K7V63DTP179R,K7V63DTP112R,K7V63DTP159R-9Y2C-AVD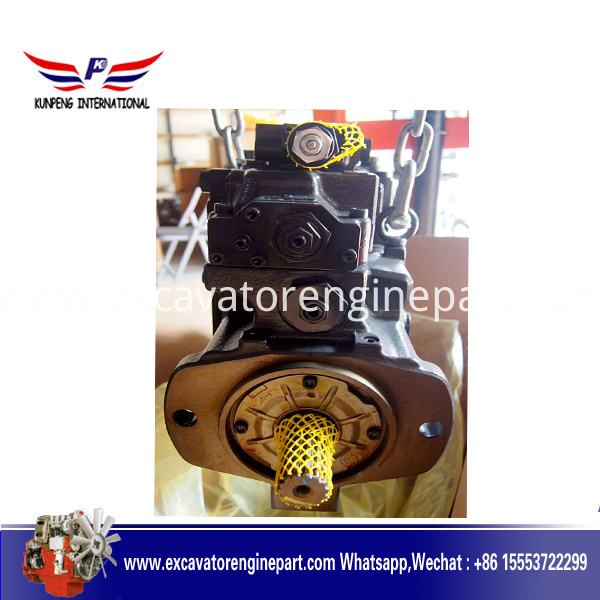 KPM KAWASAKI Brand Electronically controlled variable plunger hydraulic pump K7V63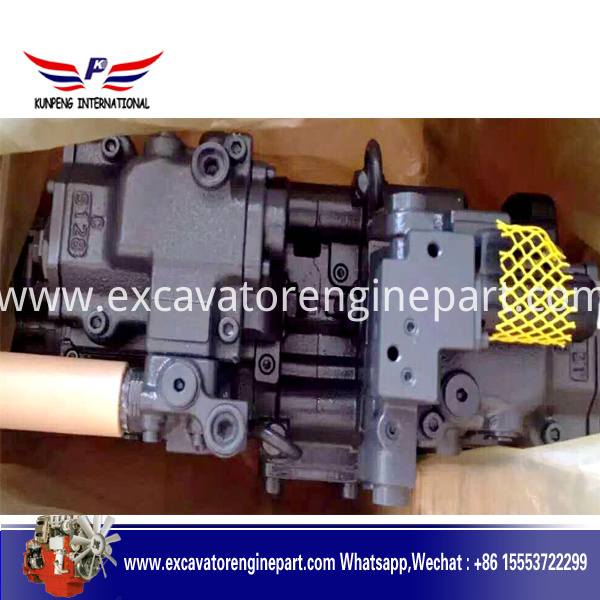 Electronically controlled variable plunger hydraulic pump K7V63
Company Profile
Jining Kunpeng Construction Machinery Equipment Co., Ltd. was established in 2013 with a registered capital of 200 million yuan, the existing staff of 36 people, Long - term supply of original imports and quality auxiliary accessories.Specialized in providing working pump assembly and accessories of large and small displacement and pressure,Representative products include REXROTH REXROTH, BRUENINGHAUS HYDRAOMATIK, UCHIDA interior, HYDRAOMATIK hydroma dick, HAWE haway, LINDE LINDE hydraulics, EATON EATON, JIEL first oil pressure, PARKERHannifin parker hannifen, sauer-danfoss-daikin sao-danvers-alfarin, NABTESCO nabobsk, BONFIGLIOLITRASMITAI bangfeli, HAGGLUNDS hegelong HYDRAULICS, DOOSAN MOTTROL doushan HYDRAULICS, samhydraulic lik Sam HYDRAULICS, KPM KAWASAKI KAWASAKI KAWASAKI KAWASAKI kavacek, POCLAIN HYDRAULICS poklan HYDRAULICS, BREVINI FLUID BREVINI FLUID, PMP INDUSTRICS, NACHI buonochi, TOSHIBA TOSHIBA hydraulic precision, MITSUBISHI , sun-sieko solar seiko machinery, etc.Long - term supply of above products hydraulic pumpsCylinder of hydraulic motor, bravery, pump head, valve plate, valve plate, level, plunger pump bravery, sliding boots center of piston, piston connecting rod, rod, ball joint, bushing, set plate, stationary plate, orifice plate 9, 7 orifice plate, pressure plate screw, set plate pressure plate, inclined plate, swing, swing, bearings, crescent bearings, bearing, shaft, bearing, oil pump, back cover, servo variable plunger, variable cylinder, secondary plunger, mushroom bushing, hemispherical liner, servo spring, spring, spring, washer, globe hinge cylinder body butterfly spring, spring retainer, hydraulic control valve, variable valve, lifter, hydraulic pump motor controller, controller, control valve adjustment, hydraulic pump motor housing, sealing repair package, etc.All parts and standard parts are imported original and high-quality auxiliary parts. The whole machine test has been completed in foreign factories. It is stable and reliable, has long shock resistance and service life.
Our Large Warehouse
In order to better serve customers, We have sufficient inventory, Bulldozer Spare Parts , Track link, Ider, Track Roller, Carrier Roller, Hydraulic Pump, Hydraulic Valve, Cylinder for Bulldozer , Cummins Diesel Engine and Weichai Diesel Engine. So we can provide quickly delivery and made our clients to pleased with our service .
Successfully Cooperating Clients Case
Iran-Mitsubishi Marine Engine Spare parts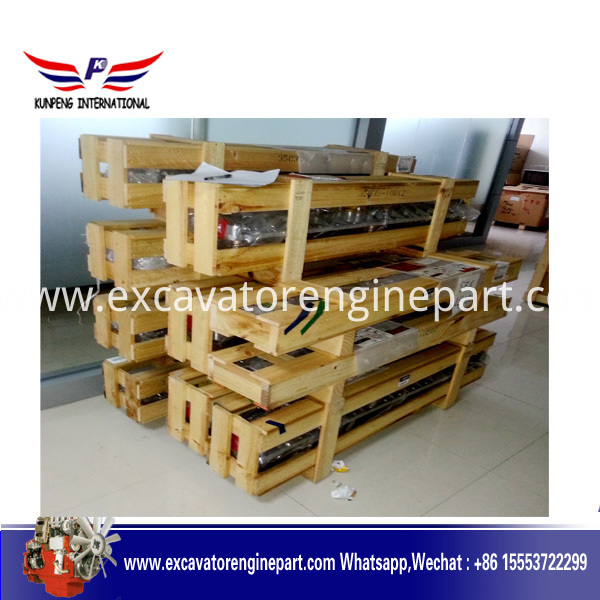 Feedback From Far Away Clients :
Director Purchase from Famous company to check our business strength, After meeting, he has made order $30,0000 one time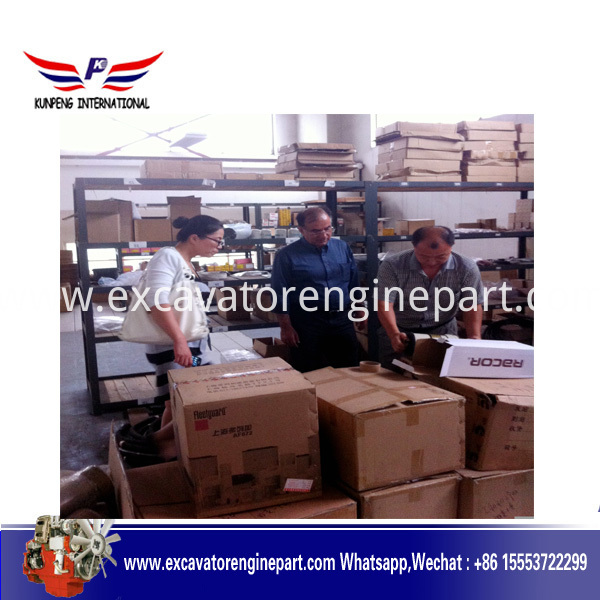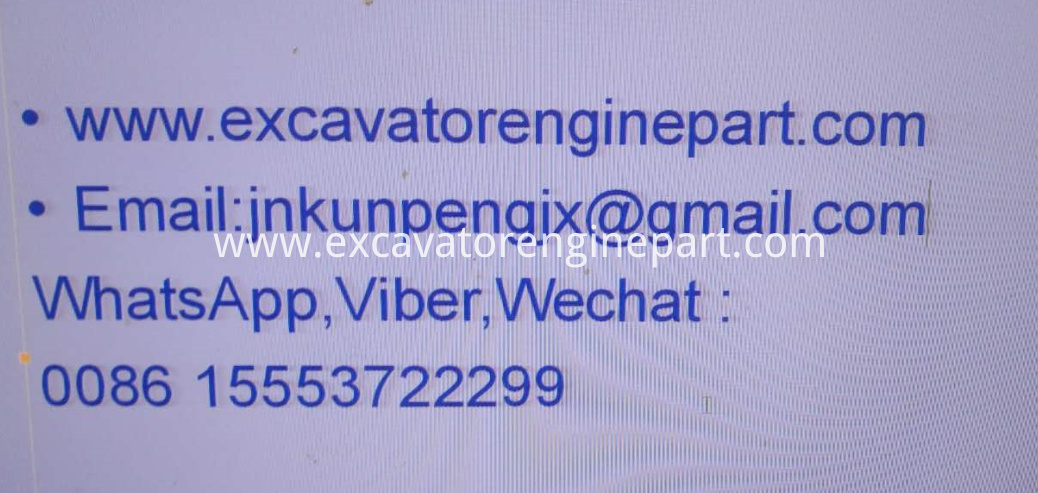 Looking for ideal Excavator Hydraulic Pump Manufacturer & supplier ? We have a wide selection at great prices to help you get creative. All the Original KPM Pump are quality guaranteed. We are China Origin Factory of Hydraulic Pump KPM. If you have any question, please feel free to contact us.